Sea view lovers we have the ideal accommodation proposal for you!
For those who are seeking to stare at the blue horizon from their balcony, Lango Design Hotel & Spa is the ideal destination thanks to its four sea view suites:
Junior Suites Sea View
Cherishing magnificent views to the Aegean Sea from the private balcony, Lango's Junior Sea View Suites offer luxury, finesse and style within a serene, relaxing ambiance. Their minimal décor, exquisite furnishings along with the open-plan layout that most of them provide, compose the perfect hideaway for exclusive holidays in Kos.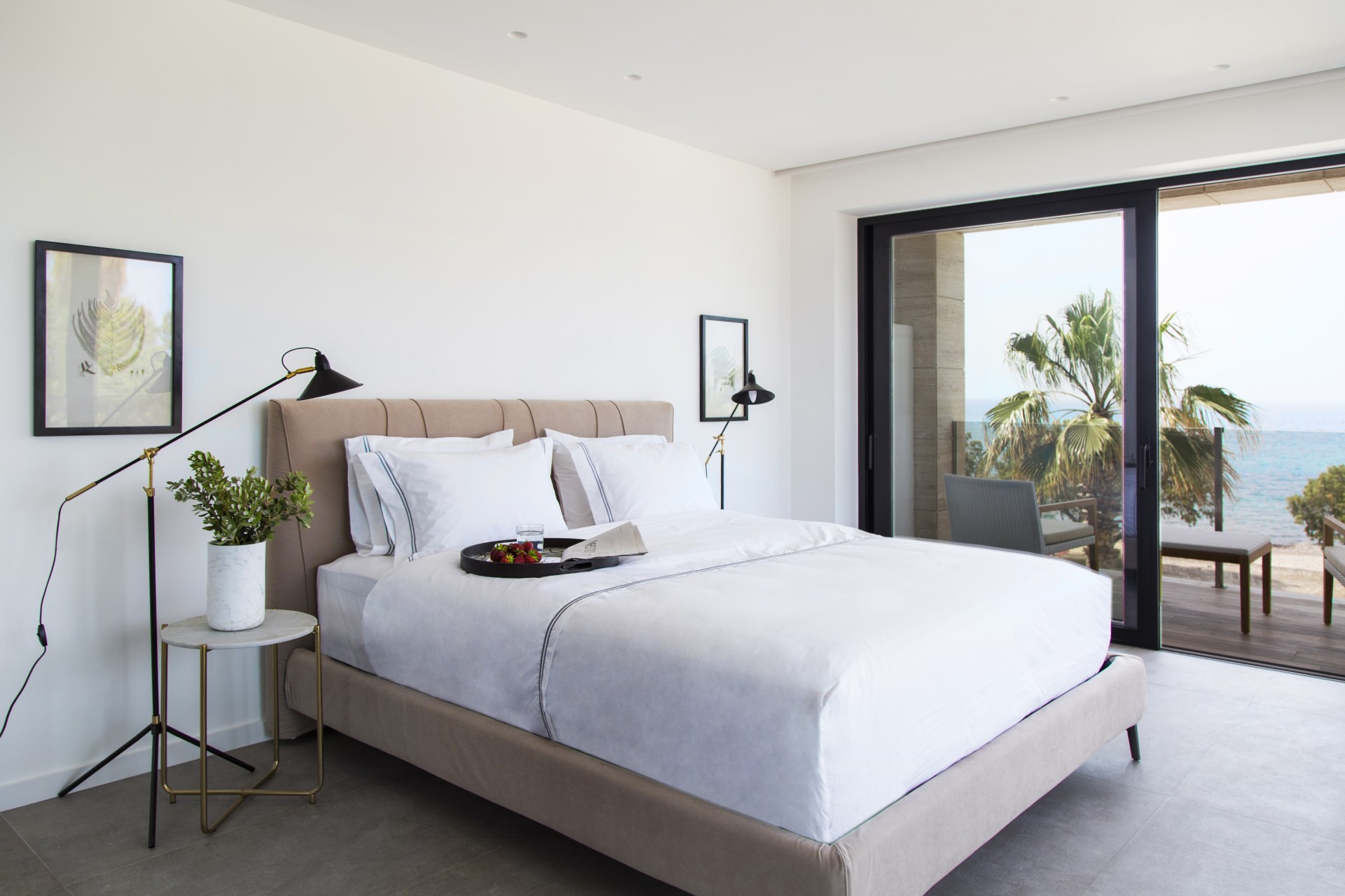 Elegant Suites Sea View
With meticulous attention to detail, the Executive Sea View Suites are ideal for blue seekers featuring an artful space of a 36 sq.m area with a King size bed, a smart furnished lounge area, a modern bathroom with shower and renown amenities, open plan layout and a large balcony. Indulge yourselves in the intriguing design while enjoying the magnificent view of the sea and the palm trees in front of you.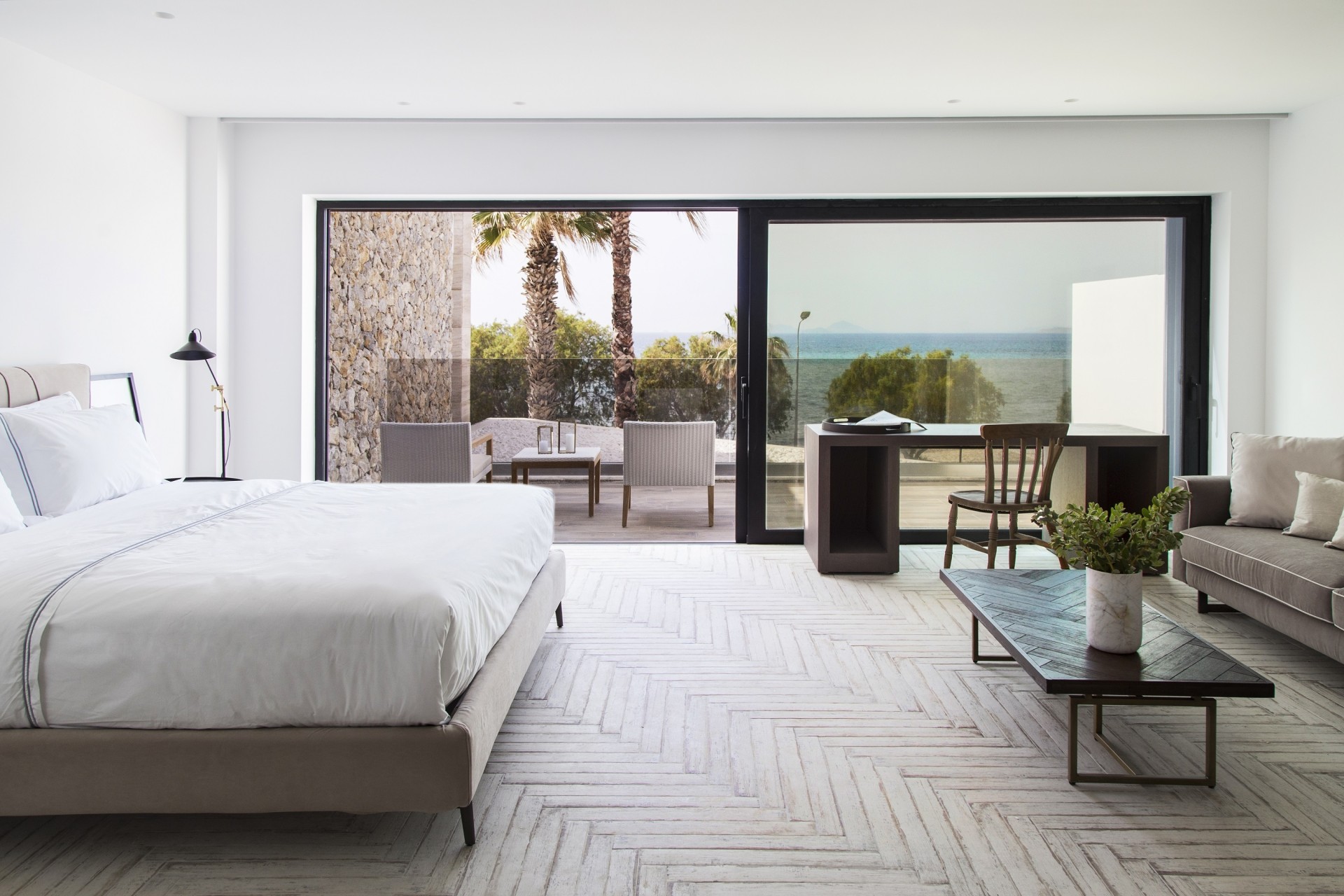 Master Suite Sea View with Jacuzzi
The Master Suite is designed to spoil the most discerning guests during their holidays in Kos as it reflects the absolute luxurious holiday in Kos, offering discreet luxury, space of up to 57 sq.m., affluent facilities and open plan layout. From their private terrace, the guests can enjoy unobstructed views to the deep blue of the Aegean and soak into the outdoor Jacuzzi that promises to offer hours of relaxation.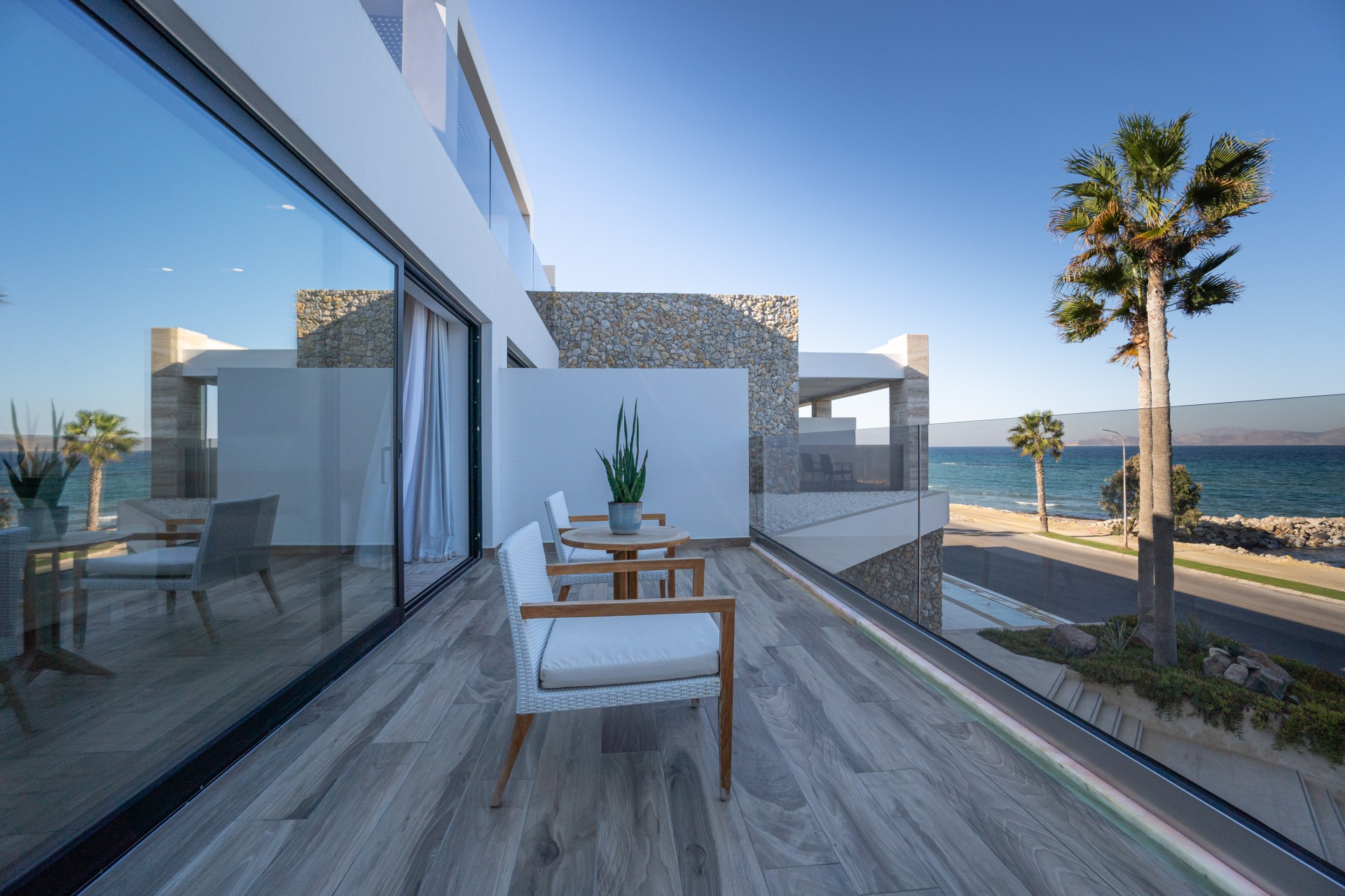 Penthouse Sea View Suite with Jacuzzi
This unique Suite is the best choice for seclusion and constitutes the top selection of the hotel. Soak in the sun of your terrace, relax in the outdoor lounge area or pamper yourself with the jacuzzi. The advanced technological comforts, the modern bathroom with a shower and a large bathtub, the open plan layout, the sophisticated decoration and the unobstructed sea view of the Suite will make your stay an experience to treasure for life.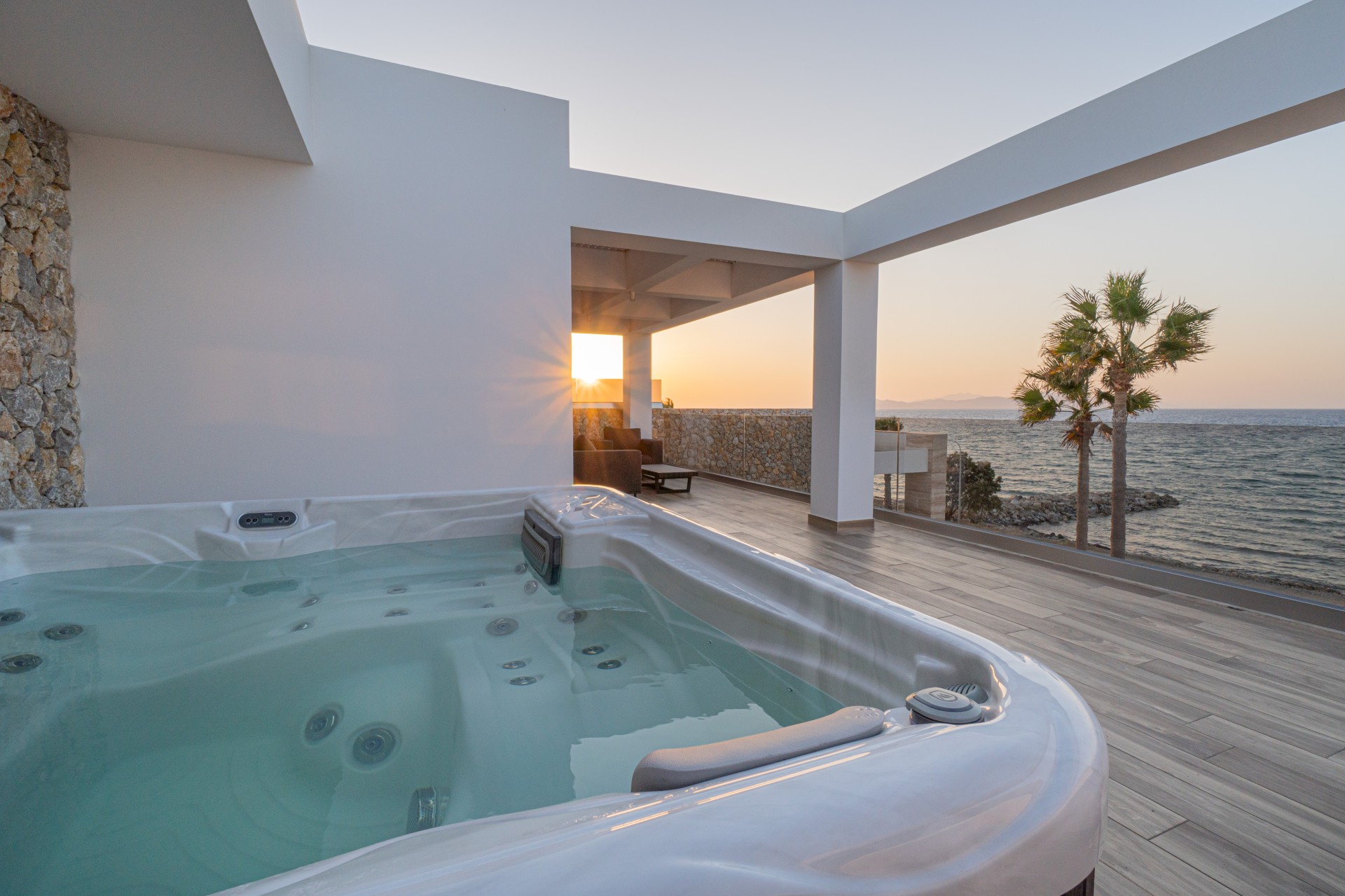 Admire the breathtaking sunset and infinity blue of the Aegean Sea from your private balcony and experience an unforgettable stay in Kos!