Kos stands as an exceptional autumn destination, offering a delightful combination of favorable weather conditions and a tranquil ambiance due to the receding summer crowds. This season presents an opportune moment for visitors to immerse themselves in a more serene experience. Here are some activities to do in Kos during the autumn season:
Explore Historical Sites:
Visit the ancient ruins of Asklepieion, where Hippocrates, the father of modern medicine, once worked and taught. Discover the Castle of the Knights of St. John, a well-preserved medieval fortress. Explore the Roman Odeon and the Roman House, which offer a glimpse into the island's rich history.
Relax on Beaches: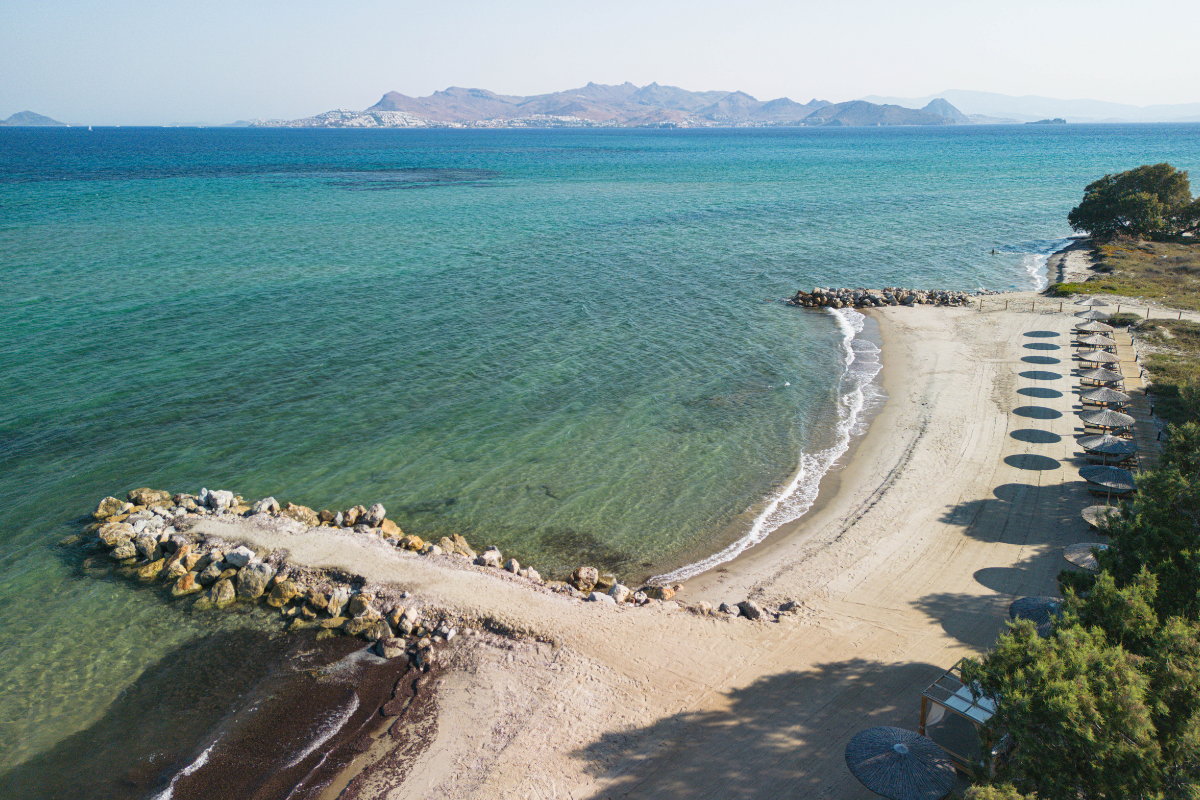 Enjoy the warm weather and less crowded beaches. Lambi Beach and Paradise Beach are popular choices. However, for even more privacy and tranquility, the private beach of our hotel is the perfect choice for a peaceful swim. Take leisurely walks along the shoreline and enjoy the tranquil atmosphere.
Bike Tours:
Autumn is an excellent time for biking around the island. You can rent a bike and explore the picturesque countryside, small villages, and coastal roads.
Nature Walks:
Hike or walk in the lush Kos mountains and nature reserves, such as Plaka Forest or Zia, to enjoy the beautiful autumn colors.
Visit Traditional Villages:
Explore quaint villages like Zia, Pyli, and Antimachia, where you can experience traditional Greek culture and enjoy local cuisine.
Water Sports:
While the water may be cooler, you can still enjoy water sports like windsurfing, kiteboarding, and sailing.
Wine Tasting:
Discover the magical world of wine coupled with finger food delicacies at Koan Cuisine. Embark on a wine tasting journey every Thursday & Sunday at 13.00pm.
Journey to Greek Flavors:
Enjoy refined tastes of ouzo and tsipouro with a tantalizing meze menu, featuring an array of delectable dishes every Monday at 1pm at our restaurant.
Kos in the autumn season offers a unique blend of historical exploration, natural beauty, and culinary delights, all in the backdrop of a more peaceful and relaxed environment, making it an exceptional destination for those seeking a tranquil yet enriching travel experience.